| | |
| --- | --- |
| Reliable Cleaning Services | |

Here's a little bit about Reliable Cleaning Services.
The quality of our cleaning work is of a top quality. We have been cleaning since 1999. You will get the best cleaning service in the Greater Atlanta Area. That's a promise.
http://www.YouTube.com/CleaningLadyAtlanta
We use good quality cleaning supplies. We can use our cleaning supplies or yours. No extra charge.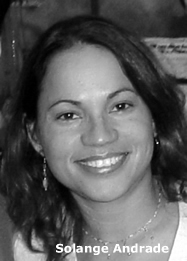 (404) 671-9592
You don't need to sign any contract to hire us. Just a verbal agreement and we are ready to clean your place.
Each home is treated with absolute individuality. We take detailed notes about each home and we always double-check our notes before leaving your home.
The same cleaning team is always sent to each home. You'll know each member of the cleaning team by their name.

We are always available to promptly answer the phone (or email) to address any question you may have.

We understand that you may need to change the cleaning day once in a while. Just contact us and we will rearrange a new day. We are very flexible.

We don't charge the high prices of the big cleaning chains. Our cleaning services are very affordable. A entire house with 1 bathroom + 1 bedroom starts at $50.
"Hi! I am Brooke. I am very lucky to have Gil and Solange doing the cleaning for us. 'Beautiful Cleaners of our house'. We've had them for quite while now. And probably the most important thing, I would say, to me is that they are fabulous cleaners. My house is beautiful. It's my pleasure to have the wait. I love coming back to my house after Solange have been here.

As well as they are fabulous cleaners, they are incredibly trustworthy and reliable, which is very important, obviously to everyone I mention.

And I make my house open and I feel very happy doing that. And also, which is great for us, we have three small children, a lot mess and lot of people around the house and it's always very comfortable having Solange and Gil here.

They are very kind, very nice, friendly people. And a pleasure to have in the house, which is not always the case. So, as well as they are terrific cleaners, trustworthy and very comfortable to have in the house, I could not recommend them any more highly.

Thank you.
Mrs. Brooke Taylor
Dunwoody GA
"Hello:
I am Dina. I am the nanny of the family where Solange and her husband have been cleaning. What I can say about them is that they are great people. I know them since I started working for this family. And they are doing a great job here. And the family say they were very happy.

I am the one who spends all the time in the house. I am in the house when they are cleaning. They are doing a great job.

They are very flexible about the schedule. They are always on time. Every week when they come clean the house they always show up on time. And also, when the family needs, they are flexible to come another day. What can I say about them, I can name just good things.

They are great people, They do great job cleaning the house, organize, everything. We are just very happy. And they are very trustful."
Dina

Our clients hand us their keys and alarm codes. Some customers prefer to stay while we clean. No problem. We are prepared to clean either way.

Quality references: All of our current clients are extremely satisfied with our house cleaning services. We can provide fantastic references. It will be a pleasure to our clients to talk about the quality and professionalism of our cleaning services.


Reliable Cleaning Services Contact Form
Here are a few of the cities that we serve our House Cleaning Services in the Greater Atlanta Area:
House Cleaning Acworth | House Cleaning Alpharetta | House Cleaning Atlanta | House Cleaning Buford | House Cleaning Canton | House Cleaning Cumming | House Cleaning Dacula House Cleaning Duluth | House Cleaning Dunwoody | House Cleaning East House Cleaning Point | House Cleaning Forest Park | House Cleaning Kennesaw | House Cleaning Lawrenceville House Cleaning Mableton | House Cleaning Marietta | House Cleaning Norcross | House Cleaning Powder Springs | Residential Cleaning Roswell | Residential Cleaning Sandy Springs Residential Cleaning Smyrna | Residential Cleaning Snellville | Residential Cleaning Mountain | Residential Cleaning Suwanee | Residential Cleaning Milton | Residential Cleaning Tucker Residential Cleaning Woodstock Cleaning Lady Norcross

Ceramic Tile Installation Florida || Bathroom Remodeling | Tile Bathroom